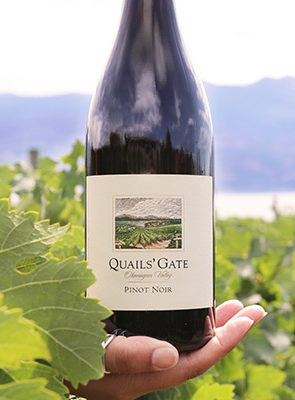 June 25, 2021
Our Commitment to Sustainability
"Environmental stewardship has always been one of the pillars at Quails' Gate. I feel personal responsibility to protect this land for future generations." – Tony Stewart, Proprietor & CEO
The Stewart family has been farming in the Okanagan for over 100 years. With this history comes a sense of responsibility for stewarding the land and protecting its future. At Quails' Gate, sustainability is a policy of continuous improvement and philosophy of doing more with less. We cultivate a culture of innovation throughout all of our business practices, operations and supply chain. This commitment has reduced our waste by nearly 50% since 2010.
A composting program in the winery, restaurant and offices diverts over 150 pickup-truck loads of yard waste to our compost pile annually.
In the Wine Shop we use biodegradable plastic bags and reusable cloth bags.
Lighting in the offices and on the property is motion-activated, while supplemental outdoor lights and water features are on timers.
In 2020 Quails' Gate is undergoing certification through the Green Step Program.
We believe our dedication to environmental stewardship is reflected in the care that goes into every bottle. Enjoy a bottle of Quails' Gate wine to taste our commitment to quality.