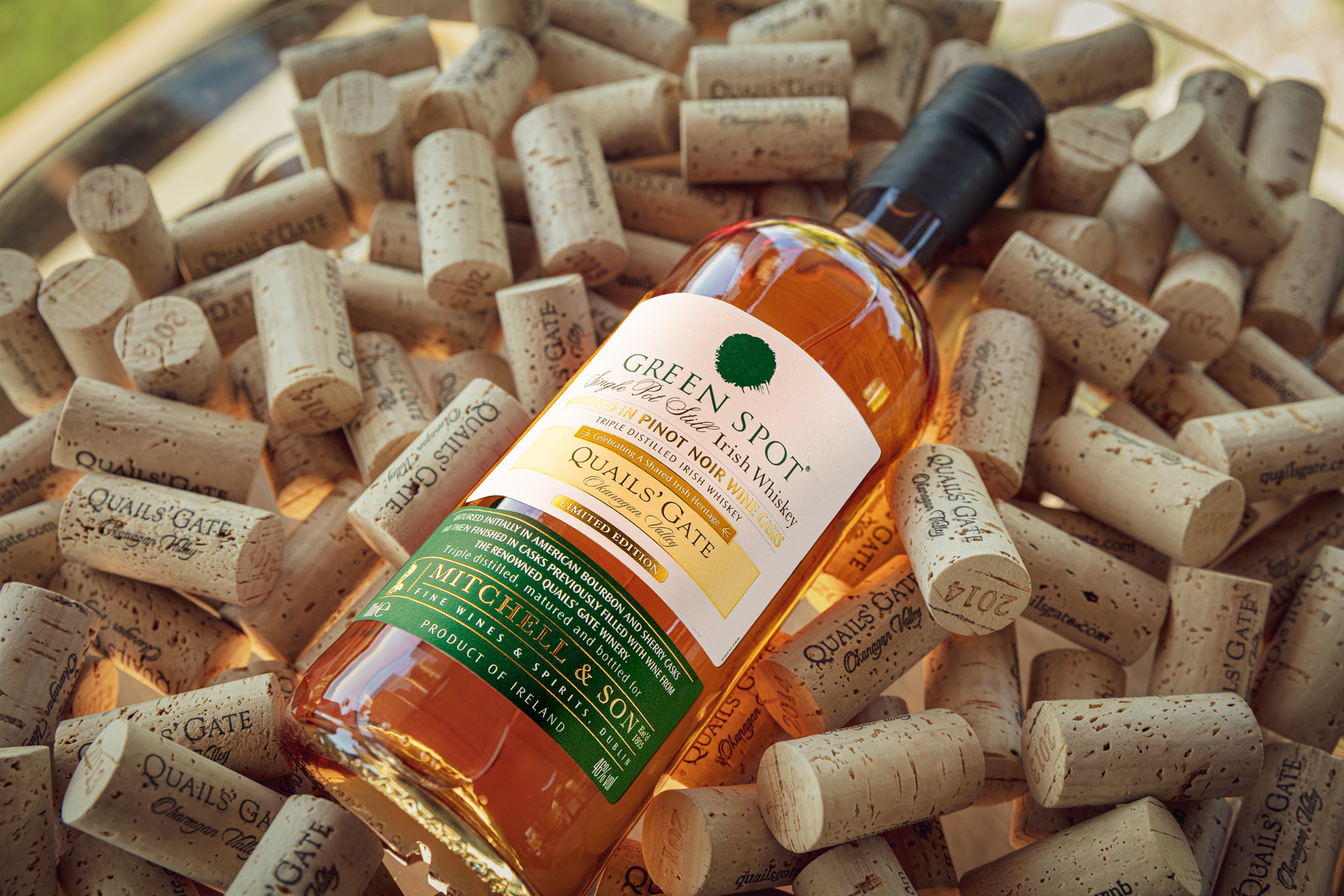 March 27, 2023
Introducing new limited-edition Green Spot Quails' Gate Irish Whiskey
On Tuesday, March 7, Quails' Gate Winery hosted the launch of limited-edition Green Spot Quails' Gate, a new addition to the Irish Distillers Wine Geese Series. 
Joining a prestigious line-up of expressions including Green Spot Château Leoville Barton and Green Spot Chateau Montelena, the series is a celebration of Ireland's historic contribution to the wine world and is a tribute to the group of Irish families known as 'The Wine Geese' who left Ireland and set up wineries around the world.
"As a family-owned business with Irish roots, this is an exciting collaboration that celebrates the legacy of both whiskey and wine-making traditions. It honours the pioneering spirit of our family and their unwavering commitment to crafting exceptional wines that embody the essence of the Okanagan Valley," says Tony Stewart, CEO, Quails' Gate Winery.  
Hosted by Quails' Gate CEO, Tony Stewart and Assistant Winemaker, Rowan Stewart, members of the media from Canada and the UK, along with special guest, Deirdre O'Carroll, Irish Distillers Blender, enjoyed a day at the Quails' Gate Estate learning about the history of the Stewart family and the winery, while also enjoying our award-winning wine and culinary offerings. 
"This collaboration is an exciting blend of two worlds, uniting the rich history of whiskey making and the innovation of winemaking. Together, we have created a whiskey that is the culmination of our combined expertise and passion, a true reflection of the creative energy and artistry that comes from two traditions coming together," Rowan Stewart, Assistant Winemaker, Quails' Gate Winery, and third-generation Stewart family.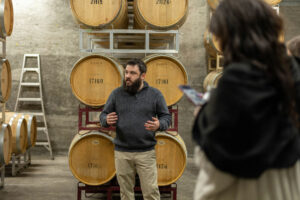 A delight for wine and whiskey lovers alike, Green Spot Quails' Gate is available now at Old Vines Restaurant, the Whiskey Room at the El Dorado Resort and select BC Liquor Stores. Quails' Gate Pinot Noir is available as always on-site at the Quails' Gate Wine Shop or online. 
Tasting notes: Finished for 16 months in Quails' Gate Pinot Noir barrels, Green Spot Quails' Gate combines the residual soft tannins from the Pinot Noir which provide a silky sweet texture to the palate and notes of dried cranberries that work in harmony with Green Spot's signature tastes of red apple, sweet pear, vanilla and nutmeg.
In the news: