October 8, 2019
Holiday Gifting & Events Guide
Holiday Gifting & Events Guide
The fall weather has landed and with it comes thoughts of the holiday season. This year we are helping you check a few people off of your shopping list by offering multiple package options for both corporate and personal gifting and events. With an array of options to choose from, there is no need to fight the retail crowds.
*Order forms can be filled out online, saved and sent to wineshop@quailsgate.com, or printed and brought in on your next visit to our Wine Shop.*
Holiday Gifting at Quails' Gate
Holiday Gift Baskets
Holiday Wine & Dine
Three of Quails' Gate award winning wines packaged in a traditional willow basket along with Raincoast crackers, antipasto, various jams and jellies, a bamboo cheese board, four Quails' Gate cork coasters and Karat chocolates.
White wine only:  $145.71
Red wine only: $165.71
Mixed: $157.71
Reserve wine option + tax $223.71
*All prices do not include tax
Chocolate Lovers
For the chocolate lover in your life this basket includes two of Quails' Gate dessert wines with Karat chocolates, Wild Sweets Chocolate and a DCDuby Chocolate cook book packaged in a traditional willow basket.
$121.09 +tax
The Wines of Christmas Past, Present and Future
This is Quails' Gate's adaptation of Charles Dicken's "A Christmas Carol". Three wines chosen by our winemaker and sommeliers– one from an older vintage perfectly aged for reflection of the past, one young wine perfect to open in the present, and one wine to cellar for future celebrations to come. Ideal for the wine enthusiast.
$265.27 + tax
Wine Packages
Packages are available for purchase in our wine shop
Two Estate Wines: Quails' Gate Chardonnay and Pinot Noir. $53.18 + tax
Two Reserve Wines: Stewart Family Reserve Chardonnay and Stewart Family Reserve Pinot Noir – $92.18 + tax
Two Collector Wines:  Rosemary's Block Chardonnay, Richard's Block Pinot Noir – $115.18 + tax
2014 Stewart Family Reserve Pinot Noir Magnum  (1.5 Litre)
This vintage is perfect for that wow gift of the season. The Stewart Family's Reserve Pinot Noir is one of our signature award-winning wines. Showcased in a Quails' Gate pine box ready to gift.
$129.99 + tax.
30th Anniversary Wines
Three of our Collector wines made in small lots to celebrate Quails' Gate 30th anniversary.
Rosemary's Block Chardonnay, Richard's Block Pinot Noir, Boswell Syrah.
$185.27 + tax
Three to six bottle option. Instore option to choose three to six and deliver in a Quails' Gate pine box.
 Signature Wine Wooden Boxes: 
One bottle: $17.99 plus tax
Two bottle: $24.99 plus tax
Three bottle: $29.99 plus tax
Four bottle: $34.99 plus tax
Six bottle: $39.99 plus tax
12 WINES OF CHRISTMAS ADVENT CALENDAR
The perfect advent gift for the wine lover in your life. Twelve of Quails' Gate award winning wines packaged in a festive advent box. Each wine is packaged individually with tasting notes and pairing suggestions.
Learn more about the 12 wines of Christmas here.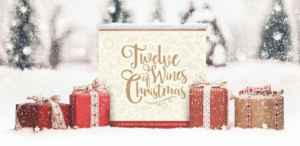 Gift Cards
Gift cards are available for our wine shop, guest experiences and Old Vines Restaurant in any customized denomination.
Contact our Wine Shop to have your card pre-loaded and ready for pickup.
Quails' Gate Experiences
Pre-purchase any tour or tasting opportunities
Wine & Cheese Tasting $35
Wine & Chocolate Tasting $30
Estate Tour & Tasting $20
Black out Blind Tasting (available as a corporate team challenge) $25pp
Private tasting for 4+ people (pricing available upon request)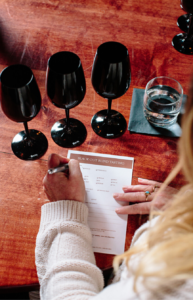 Holiday Events by Quails' Gate
Private Lunch Experience
Lead your group through an afternoon filled with amazing sensory experiences. Start your afternoon with a blackout blind tasting guided by a senior wine educator where you will sample three wines in black Riedel glasses and test your palate by focusing only on smell and taste. Your tasting will be followed by a wine paired three course lunch prepared by chef Roger Sleiman and the culinary team.
$79pp. Minimum 15 people.
Private Chef's Table Dinner
Join your team in a more personal holiday party experience in our exclusive and private Wine Library for a private chefs table dinner. Enjoy a one on one experience with our culinary team while remaining uninterrupted by the hustle and bustle of other groups around you.
$500 minimum spend. Maximum 8 people.
Seasonal Group Dinner Menu
Settle in to the comfort of Old Vines, the Restaurant at Quails Gate, and enjoy a three-course holiday menu with wine pairings prepared by chef Roger Sleiman, the culinary team and our in-house sommeliers. The option to purchase extra wine is available if you wish to indulge in some celebratory or special seasonal offerings.
$99pp. Maximum 36 people.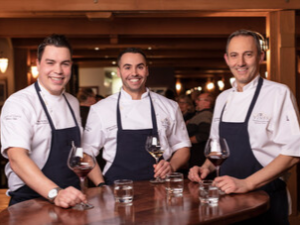 Offsite Catering
Available upon request. Please contact us for inquiries and pricing.
Wine. Dine. Stay. The Ultimate Holiday Packages
Holiday Retreat
Arrive at our estate and enjoy a private tour by one of our sommeliers who will take you behind the scenes of QG and provide an exclusive opportunity to taste from our tanks. Following your tour you will head to our lake house for a welcome reception to prepare you for an immaculate evening experience where you will enjoy a cooking demonstration while savouring our award winning wines. Following dinner take time to relax in the hot tub or around our outdoor fire pit before spending the night in a truly spectacular home. Continental breakfast in the morning included.
Packages starting at $2,000.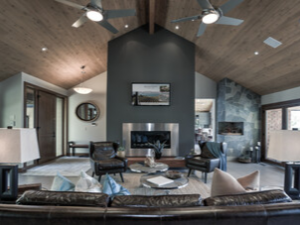 Club Member Incentive Program
Are you a member of our Wine Club? If you refer a successful booking in our homes, not only will you receive a complimentary bottle of wine from us, your guest will also enjoy a welcome bottle of wine. Did you know club members receive their club discount on both homes*, a complimentary private tour and a tasting welcome package when they stay with us.
Contact us for more details
*Discount not applicable in July & August.