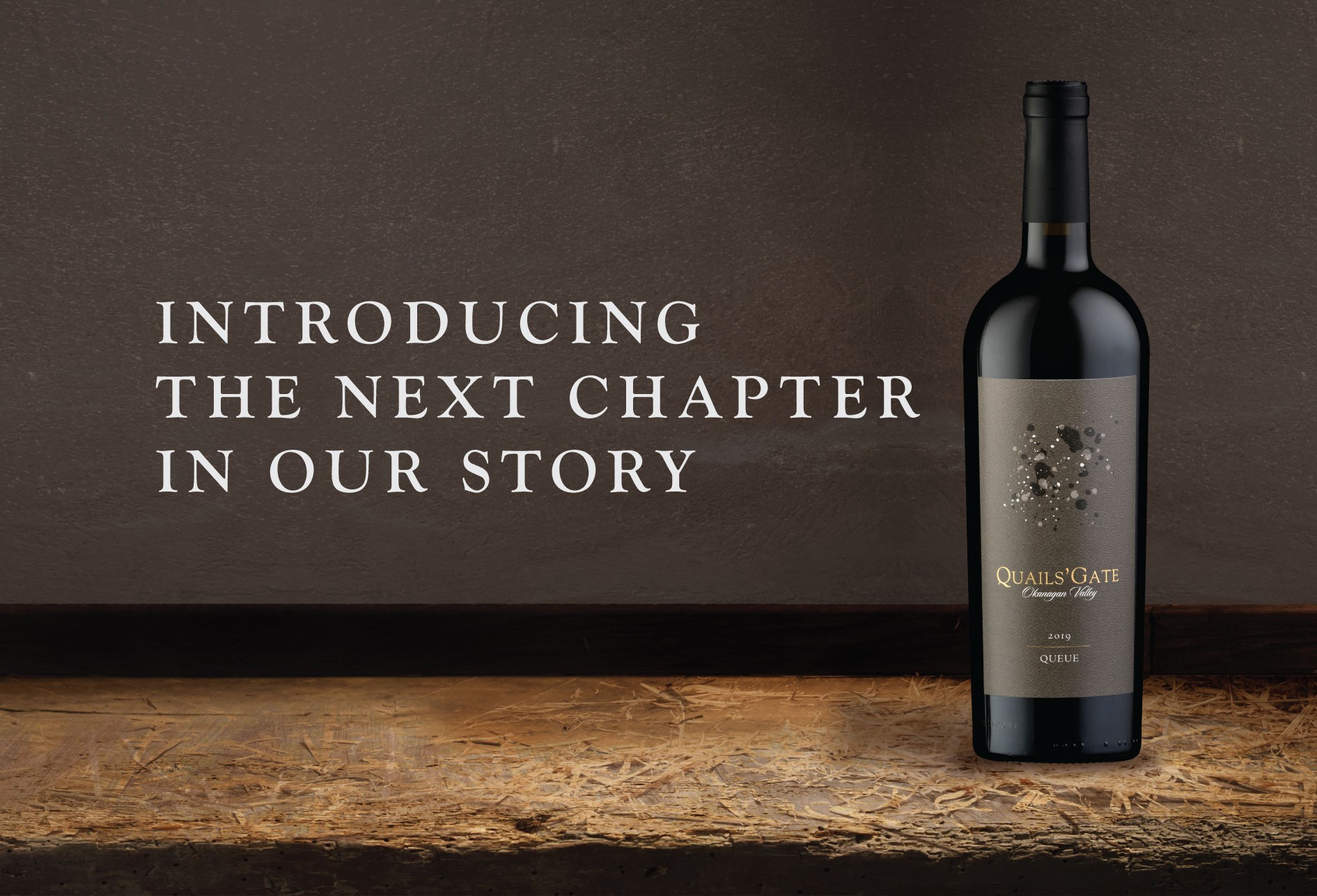 June 17, 2021
Introducing Queue
Introducing 2019 QUEUE, Okanagan Valley – an estate exclusive blend of Merlot, Cabernet Sauvignon and Syrah that captures the essence of our Upper Boucherie bench vineyard block. The word Queue is derived from the Latin word cõda which in music, is an arrangement that punctuates the end of a symphony.
QUEUE is the first of four new wines to be released this summer, marking the beginning of a new chapter in our Quails' Gate story. It will be available to our guests exclusively through our estate. Wine Club members will have special access to purchase online.
Like the pattern on a quail's egg, of which no two are alike, each wine in the Distinction Collection begins life as a singular batch of promise, a unique fingerprint of soil and variety, recognized and bottled in small lots to share with friends. Each label showcases this individuality with a unique quail egg pattern.
WINEMAKING: Merlot, Cabernet Sauvignon and Syrah were picked from our finest blocks and destemmed with skins into stainless steel to reduce damage to seed structure. The wine then underwent two pumpovers a day during peak ferment and was pressed after 30 days on skins. All three varietals were fermented and aged separately for 18 months in 50% new French oak barrels to match the structure and capability of the wine.
TASTING NOTES: Aromas of black cherry, violet, plum, wild Okanagan sage and tobacco. A silky entry with a mid-palate full of rich… click here to view full tasting notes.