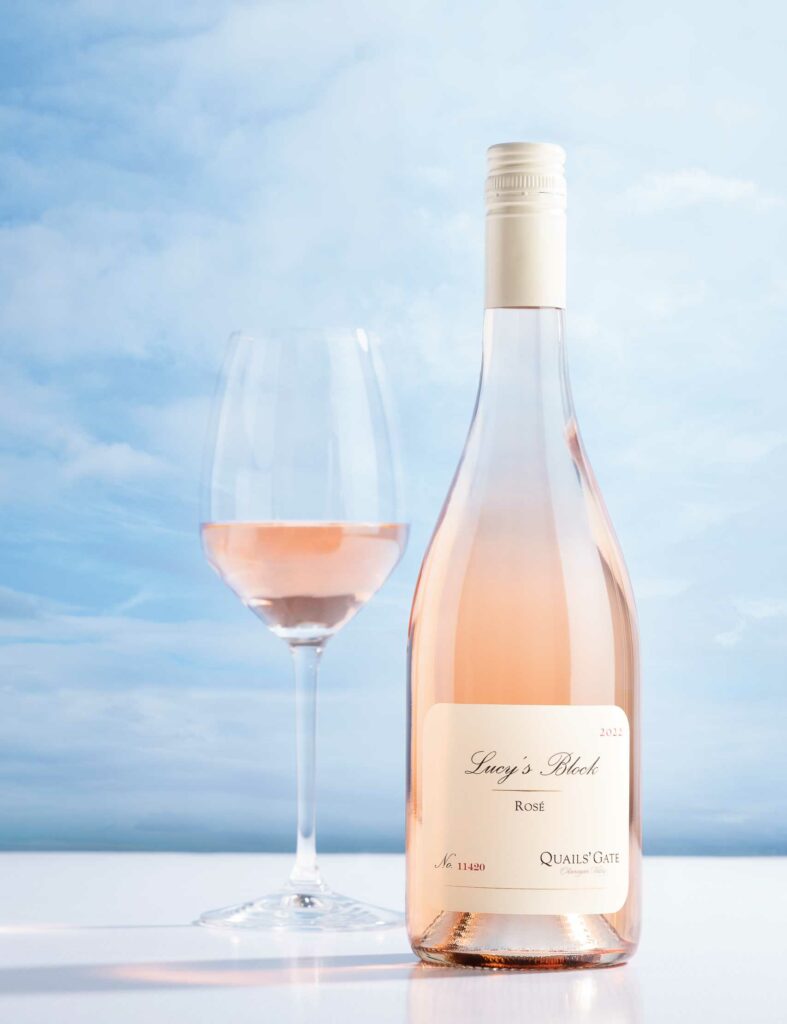 With the emergence of warm, sunny Okanagan skies, comes one of our most beloved and anticipated wine releases of the year.
The highly anticipated release of our 2022 Lucy's Block Rosé is finally here! Named after our grandmother, Lucy Mary Whitworth, whose favourite colour was fittingly pink, this refined and highly sought-after Rosé is a tribute to her love of wine and the memorable moments shared with friends over a glass or two.
This limited-release Rosé is a blend of Pinot Noir and Pinot Meunier grapes from our Westpoint Vineyard in East Kelowna. This year's vintage of this forever favourite was harvested on an unseasonably beautiful day in late September. The free-run juice was pressed after less than one hour of skin contact and cold fermented to retain its beautiful aromatics and freshness.
The resulting wine is a beautiful pale pink with aromas of wild strawberry, raspberry and cherry with bright, fresh flavours of red berries. No summer picnic is complete without it.
Although the elegance and depth of Lucy's Block Rosé make it a wine that can shine all on its own, it also pairs perfectly with sunshine-filled days and memorable moments with your favourite people.
The Lucy's Block Rosé is a refreshing and delicious wine that brings summer in a glass to every occasion, whether enjoying a relaxing afternoon on a sun-soaked patio or hosting friends by the pool.
Shop the limited release of the 2022 Lucy's Block Rosé today to get your hands on this forever favourite before it's gone.