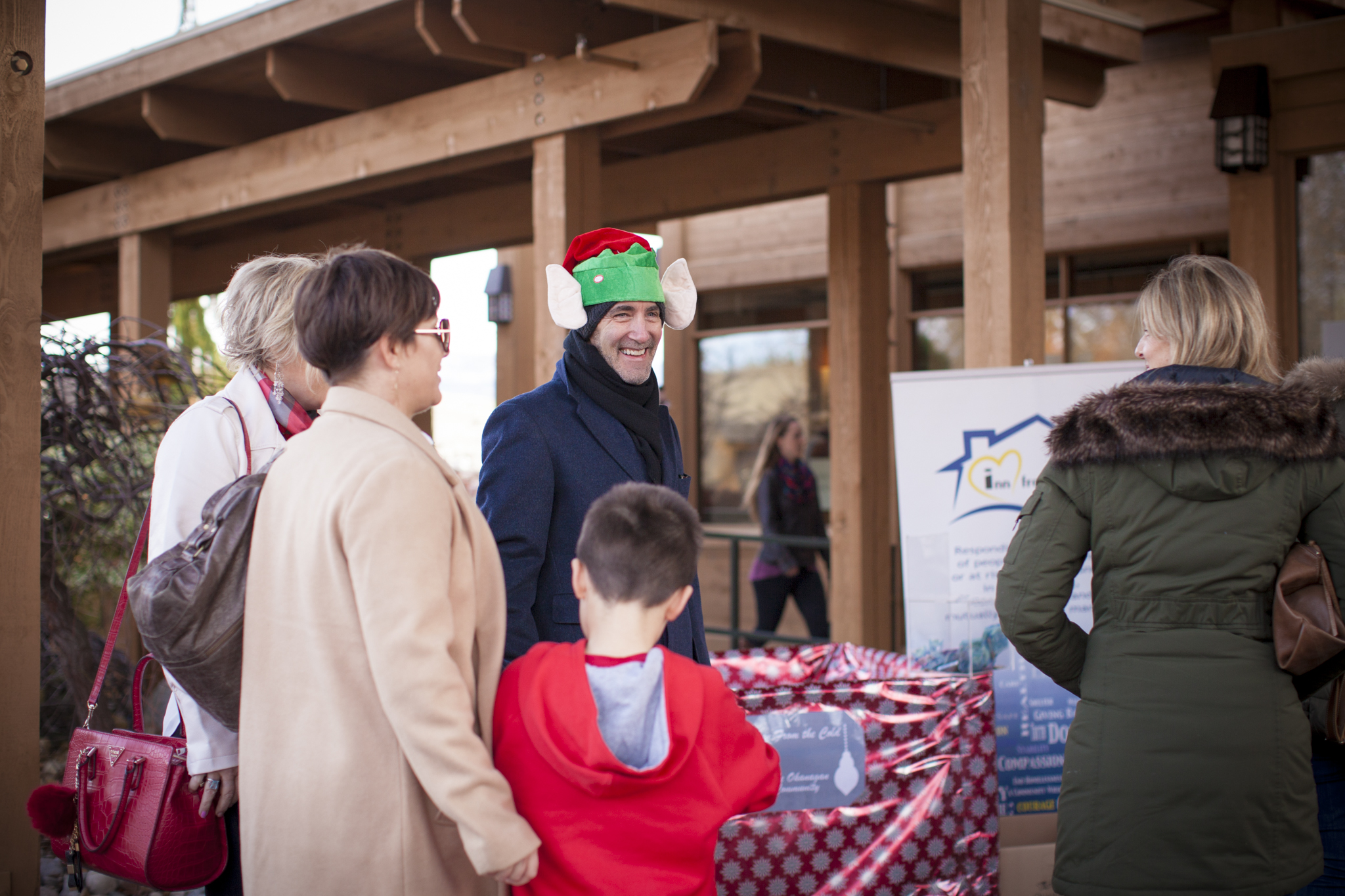 December 21, 2018
Quails' Gate's Sugar Plum Fair Raises $11,500 For Local Charities
Quails' Gate Winery is pleased to announce that their annual Sugar Plum Fair resulted in a donation of more than $11,500 to be shared between the Central Okanagan Food Bank and Inn From The Cold.
Hosted at the winery at the end of November, the two-day event saw more than 1,500 guests join us to enjoy the offerings in the Wine Shop and Old Vines Restaurant, attend the holiday market with more than 25 local vendors, take in performances by Dance City Academy, and, of course, visit with the one-and-only Santa Tom Kliner.
Thanks to the generosity of our guests, more than $5,500 was raised for our chosen charities this year. With additional funds contributed from Quails' Gate, each charity will receive $5,791.
"Created as an event to celebrate our community, we are thrilled to see how the Sugar Plum Fair has grown over the years," says Quails' Gate CEO Tony Stewart. "The contributions to the Central Okanagan Food Bank and Inn from the Cold provide much-needed support to these amazing organizations at a crucial time of year and we cannot thank everyone enough for their support."
For more information about Quails' Gate Winery, please visit QuailsGate.com. To learn more about the Central Okanagan Food Bank visit cofoodbank.com and Inn From The Cold visit innfromthecoldkelowna.org.
SUGGESTED TWEET:
In support of @InnFromTheCold @CentralOkanagan, @Quails_Gate raise more than $11,500 for local community. ADD PRESS RELEASE LINK #bcwine
ABOUT QUAILS' GATE WINERY:
As one of Canada's foremost family owned and operated estate wine producers, we are dedicated to crafting exceptional quality wines and creating memorable wine and food experiences for our guests. With luxurious lakefront accommodations, an award-winning restaurant and a variety of tour and tasting experiences, we look forward to helping our guests create their perfect Okanagan moment. Quails' Gate was recently named one of Canada's 'Best Managed Companies' by Deloitte in 2017 and 2018.
MEDIA INQUIRIES, PLEASE CONTACT:
Lindsay Kelm, Communications & Marketing Manager
LKelm@QuailsGate.com
250.769.4451 ext. 268 | Mobile: 250.718.2070