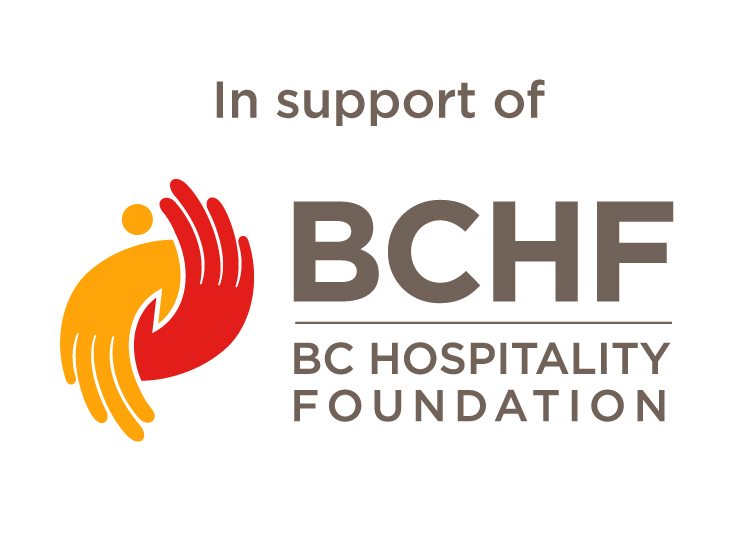 February 27, 2018
STEWART FAMILY ESTATES RAISE OVER $5,000 FOR BC HOSPITALITY FOUNDATION
Stewart Family Estates (SFE) Proprietor & CEO Tony Stewart is pleased to announce that a joint sales promotion for Quails' Gate Winery and Lake Sonoma Winery has resulted in a donation of more than $5,000 to the BC Hospitality Foundation (BCHF).
During the sales promotion that ran through November and December 2017, $1.50 from every case of Quails' Gate and Lake Sonoma wine sold in British Columbia went directly to the BCHF.  The funds help support the Foundation's charitable initiatives, which include a scholarship program and providing financial assistance to hospitality professionals facing financial hardship due to critical medical needs.
"As our family has been in the hospitality business for more than 25 years, we have seen the direct impact that the BC Hospitality Foundation has in our community," remarks Stewart.  "We sincerely appreciate all the work that the BCHF does and this donation is just a token of our appreciation."
For more information about Stewart Family Estates, please visit sfewinewine.com.  To learn more about the BC Hospitality Foundation visit bchospitalityfoundation.com.
SUGGESTED TWEET: 
@Quails_Gate & @LakeSonomaWine raise more than $5000 in support of @BCHospitality! http://bit.ly/2otRn3E #bcwine
About Stewart Family Estates
The Stewart Family, a third generation pioneering Canadian wine family, first planted vines at their Okanagan Valley estate in 1961. With over half a century of experience in viticulture and winemaking, the family appreciates the intricacies of farming premium vineyards and crafting fine wine, bringing together a portfolio of luxury wine brands including Quails' Gate Winery, Lake Sonoma Winery, and Valley of the Moon.
About the BC Hospitality Foundation
The British Columbia Hospitality Foundation is a registered charity that raises funds to support those in the hospitality industry facing financial crisis due to a health issue. Each year hundreds of hospitality workers across BC face financial challenges and have nowhere else to turn. The BCHF helps them when all other options have been exhausted. In addition, the BCHF offers a scholarship program to foster the development of the next generation of workers and industry leaders. Scholarships are awarded to students enrolled in hospitality, culinary, sommelier, beverage, and other hospitality-related programs in BC.
MEDIA INQUIRIES, PLEASE CONTACT: 
Lindsay Kelm, Communications & Marketing Manager
LKelm@QuailsGate.com
250.769.4451 ext. 268 | Mobile: 250.718.2070