On Sunday, June 25, we hosted our Wine Club members for the second 'Dare to Pair' wine and culinary experience. This newly imagined member event welcomed three visiting chefs from well-known local kitchens to compete for the best pairing.
MEET THE PLAYERS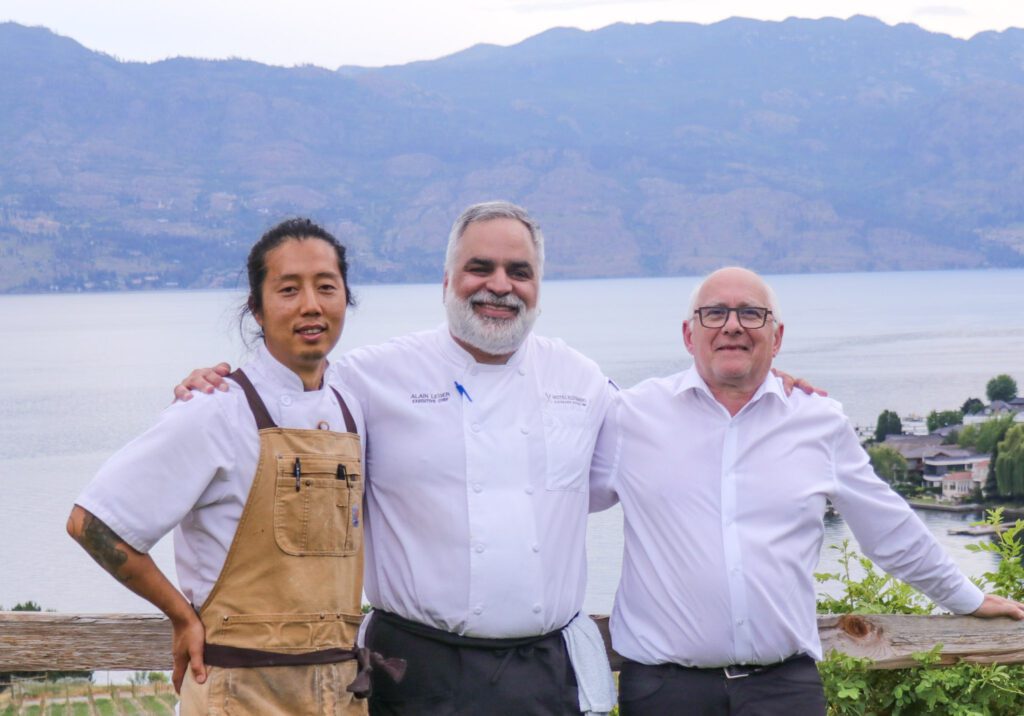 Chef Alain Léger from Maestro's at Manteo Eldorado Resort
Chef Alain Léger, hailing from New Brunswick with a long Acadian lineage, discovered his passion for cooking after developing a love for food. He pursued culinary education at Montreal's esteemed l'Institut de Tourisme et d'Hôtellerie du Québec. Subsequently, he gained experience at renowned establishments such as Le Bonaparte, Les Mignardises, The Ritz Carlton, and the Hotel Inter-Continental Montréal.
Manteo embodies the Mediterranean with its warm exterior hues, expansive waterfront views, and spacious villas. Born out of a desire for an elevated dining experience, Maestro's at Manteo exemplifies the rich flavours of the Mediterranean right here on the shores of the Okanagan. Chef Léger's menu at Maestro's focuses on simplicity and the quality of ingredients.
Chef Sung Ji Park from Gather Restaurant
Born in Padori, South Korea, Chef Sung Park grew up in a small town by the mountains and oceans. Raised by fishermen and farmers, Park became very familiar with wild plants and seafood from a young age. His journey into the culinary arts was interrupted due to mandatory military service for two years. While serving in the military, Sung Park was one of the few chosen to be a private chef for one of the generals. He was lucky enough to attend one of the biggest food competitions in Korea, where he won two gold medals.
Gather is a neighbourhood Korean Italian restaurant that draws from both owners Chef Sung Ji Park and Luigi Coccaro's heritage. Gather draws from Chef Sung Ji Park and Luigi Coccaro's family connection and was designed as a place where family and friends can gather around a table to share an authentic culinary experience. Chef Park's menu features a variety of small, medium and large plates that lend to sharing, as is customary in both Korean and Italian culture.
Chef Stephane Facon from Bouchons Bistro
When Stephane and his wife Beatrice relocated from Paris to Canada in 2001, little did they know it would set them on a destined path. Although they cherished their time in New Brunswick, the harsh East Coast winters left them yearning for a warmer climate. A friend suggested Vancouver as an ideal location, and after a quick visit, they immediately decided to make a move.
Serendipitously, the owner of Bouchons Bistro, a beloved downtown Kelowna restaurant, was selling the 52-seat space, providing them with a remarkable opportunity to make a lasting impact on the city. With Bouchons already renowned for its exceptional traditional cuisine, they seized the chance to enhance the menu with delightful dishes inspired by their experiences dining in Paris.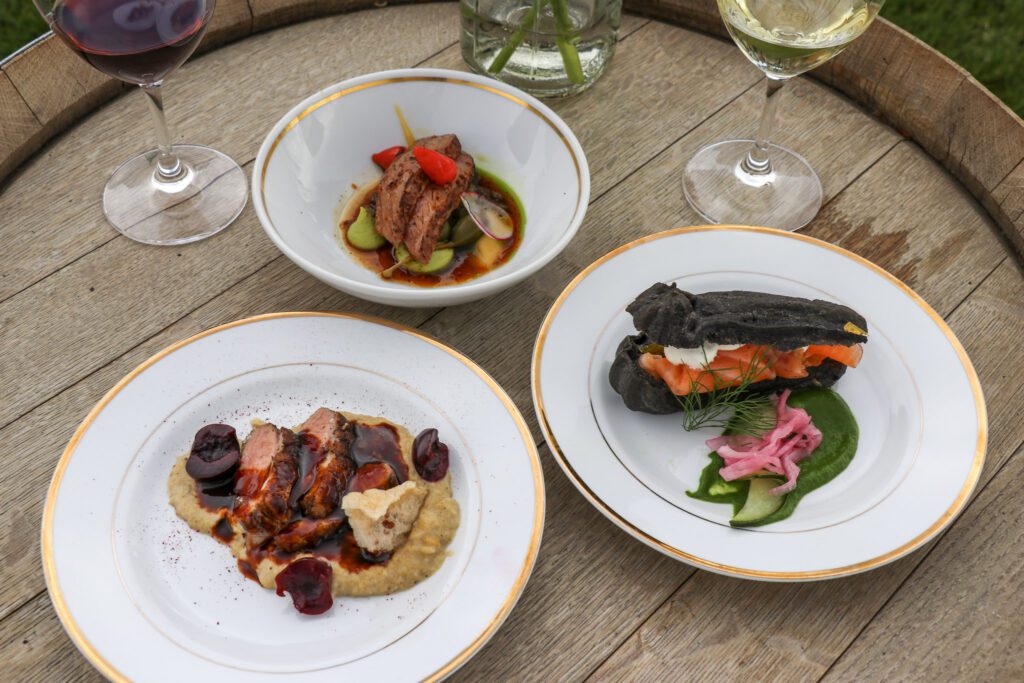 Crowning a Winner
Chef Sung Ji Park from Gather Restaurant received 260 votes for his New York Steak Tataki with chickpea lentil hummus, soy peppercorn sauce, pickled vegetable, roasted carrot and herb oil paired alongside Quails' Gate 2012 Merlot.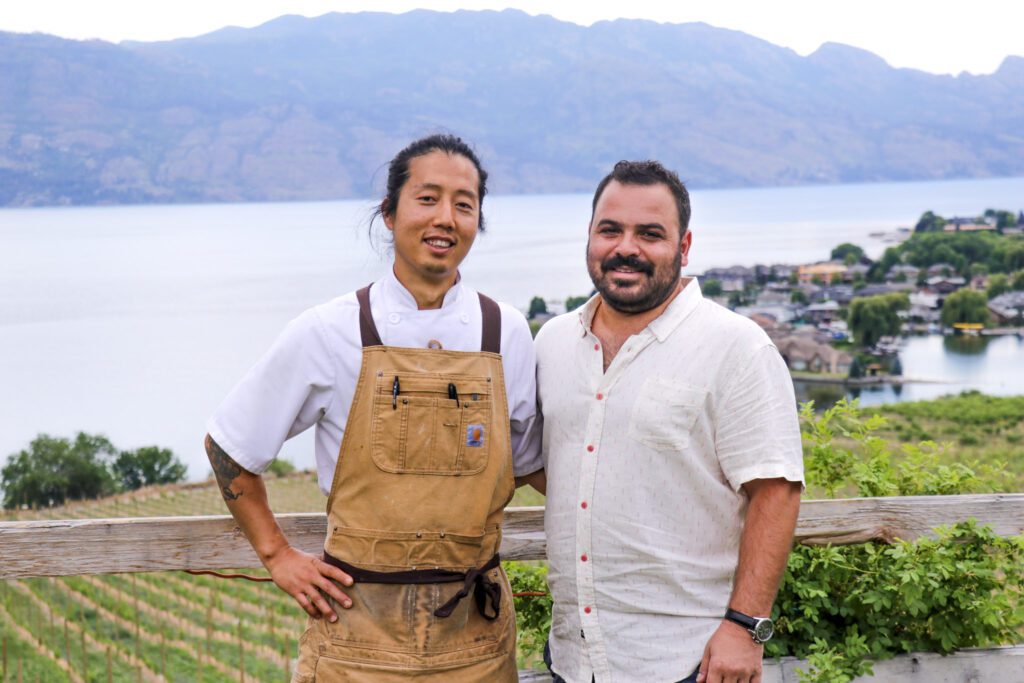 Mark your Calendar!
Our next Dare to Pair event is on October 28th and 29th, where we'll welcome three more chefs from well-known kitchens in the Okanagan Valley to go head-to-head in the ultimate culinary and wine experience. Take your chance to get in on all the delicious action by becoming a Wine Club member today!