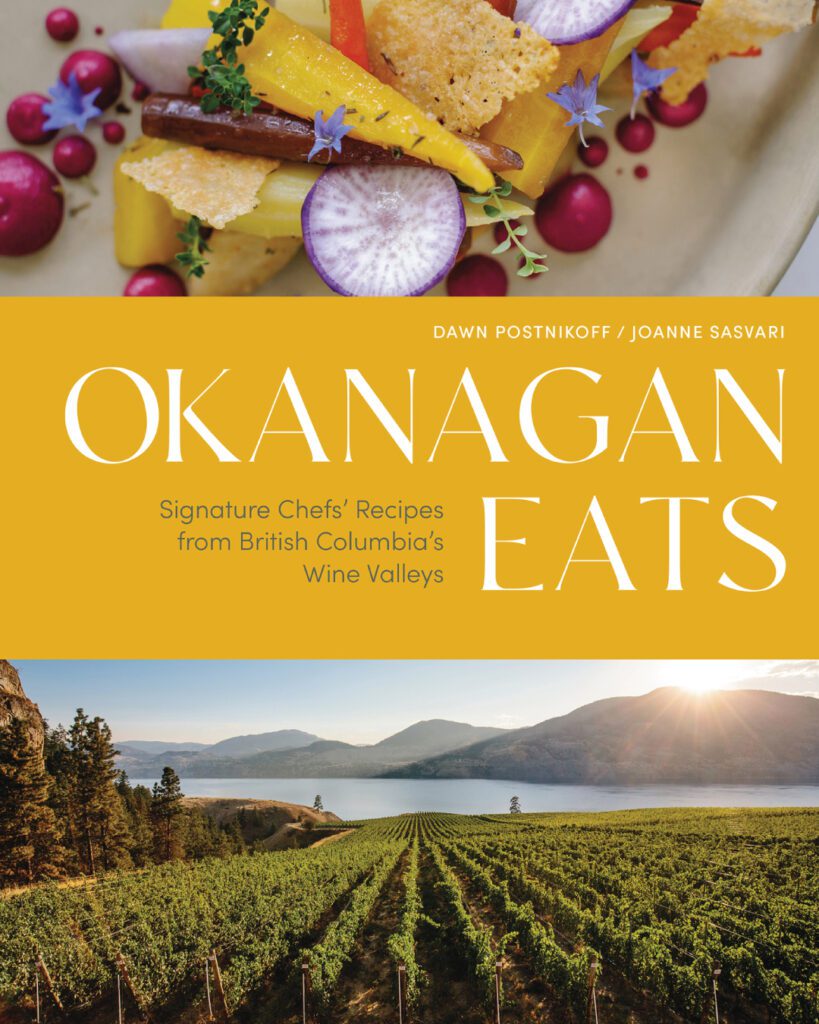 We are honoured to be featured in the most recent issue of Okanagan Eats, a collection of over 70 signature recipes from the Okanagan Valley's best chefs, including our very own Roger Sleiman, Old Vines Restaurant.
Born in Beirut, Sleiman was ten when his family emigrated to Canada. After university, he worked in a city planning office before moving to Whistler to spend the winter skiing. Cooking, he discovered, was a great way to support his lifestyle. "I was having fun cooking, but I knew I had to get serious," he recalls.  
"And then I fell in love with the industry." He spent twelve years cooking in Whistler, until 2006, when he joined Quails' Gate as winery chef. He has never looked back.
He immediately connected with local farmers and proudly put their names on his menu. "We try not to overdo it by listing twenty farmers for every dish," Sleiman says, but he is clearly tickled that the producers are what the servers talk about most when they describe a dish. "It's a great way to support new farmers." 
The Okanagan is famous for its peaches, and according to Sleiman one of the best ways to serve them is grilled… and in this case, alongside Burrata. Try pairing with our 2022 Three Wolves Pinot Gris. The fruit-driven palate and mouth-watering acidity are the perfect match for this end of summer special. 
The Okanagan Eats is now available for purchase from our Wine Shop.