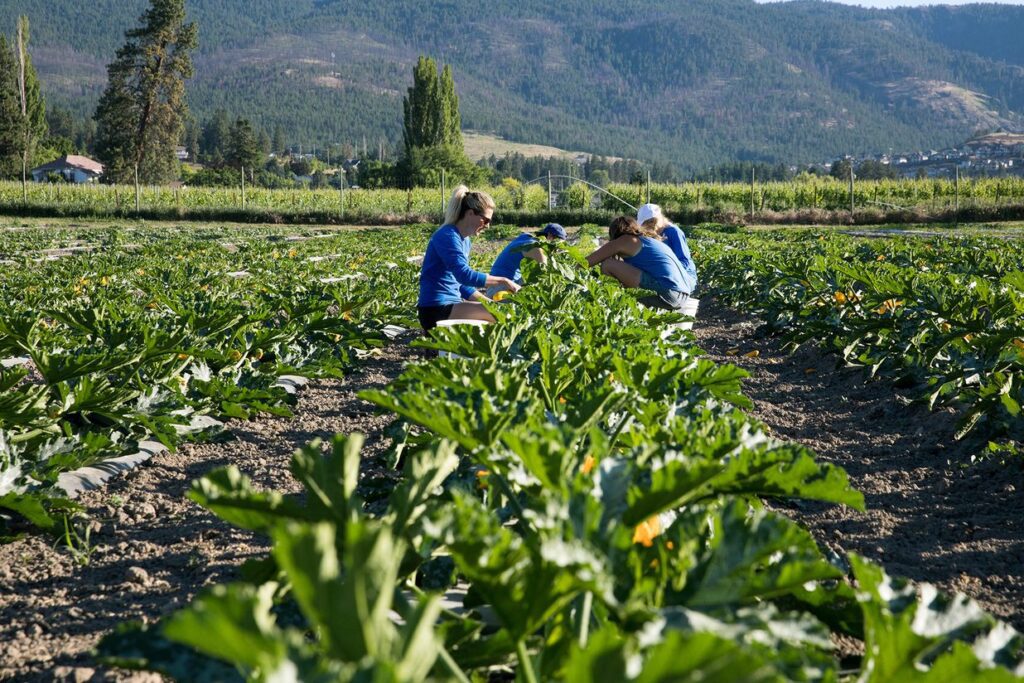 On Thursday, August 31 we will be welcoming a special guest, Jennay Oliver, owner of Paynter's Fruit Market in West Kelowna, to co-host an exclusive dinner in the vineyard. This iconic dinner series is our most immersive outdoor dining experience. The evening's menu will feature locally grown produce courtesy of Paynter's Fruit Market, expertly prepared by our award-winning culinary team. 
As one of the original winery restaurants in West Kelowna and one of the top-ranked in the Okanagan, Old Vines Restaurant menus are passionately created by an award-winning culinary team who support local farmers to provide an authentic Okanagan experience while offering innovative and forward-thinking culinary delights. 
Paynter's Fruit Market has been operating through various outlets and business names as a family farm since 1919. Today's farm is the fifth generation, growing on 43 acres and still producing many of the original crops, which include peaches, apricots, plums, apples, pears, berries, and approximately 40 different field crops. Paynter's Fruit Market truly believes in environmental sustainability, having farmed on the same lands for over 100 years and practicing composting, crop rotations, integrated pest management systems and water management systems that have greatly reduced water use.
"Our partnership with Old Vines Restaurant is truly a sustainable relationship. For us to harvest our crops in the morning and have them be served on the table at OVR that very evening is the true meaning of farm to table. You can't get more local than that." – Jennay Oliver, Owner, Paynter's Fruit Market